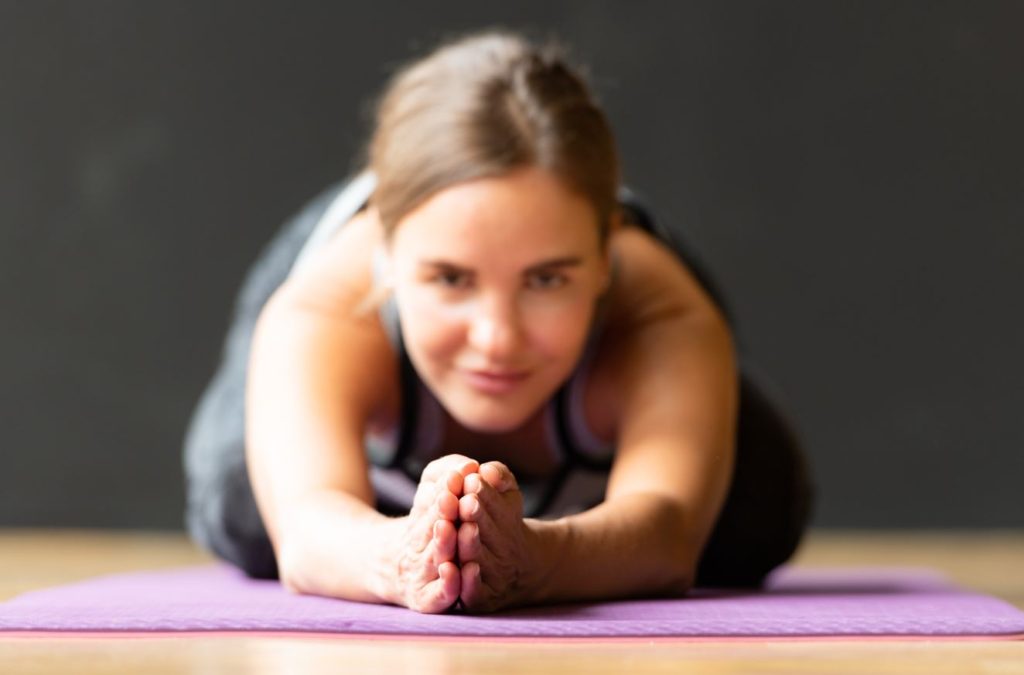 In New Jersey, an increasing number of people are turning to health coaches to help them break old habits and replace them with new, healthy ones. For people with chronic diseases, health coaches are crucial healthcare partners who specialize in human behavior, motivation, and overall wellness. They assist their clients in setting and achieving health objectives as well as developing new behaviors. As your personal health cheerleader, adviser, and partner, they assist you in making lifestyle modifications that will improve your physical well-being.
Health coaches have the ability to make a significant difference in people's lives and interactions with the healthcare system. They work in a variety of settings, including solo practices, collaborative care with other practitioners, and full-time positions at hospitals and integrative medicine clinics.
Even in the traditional healthcare system, health coaches play an important role. For people dealing doctors who have less and less time to listen or explain how to implement treatment plans, they can be a crucial interpreter and patient advocate.
This type of service provider doesn't just help the sickest people in the community. They can help people with a wide range of health issues and goals, including resuming an exercise routine or getting into peak physical condition, as well as decreasing stress, managing diabetes, applying autoimmune protocols, and losing weight.
It's no surprise that the demand for health coaches is increasing, given the numerous opportunities for coaching to make a difference.
How can a health coach help me?
You may have struggled to make adjustments on your own, but working with a health coach may help you succeed. This success stems from simple efforts like assisting clients in setting goals and developing action plans, but it also stems from:
The presence of a coach
How coaches listen and what they listen for
The kinds of questions coaches ask
The collaborative connection that forms between coaches and their clients
During a meeting or conversation, coaches can sometimes just inspire clients to pause and contemplate their health in a manner they haven't previously. Coaches also employ intuition, compassion and empathy, to build a successful and motivational connection with clients.
Health coaching is a collaborative effort between coaches and clients to help them accomplish the changes they wish to make. Coaches and clients form a trusting and respectful connection that allows them to explore the clients' beliefs, motivations for change, and what is feasible.
What does a health coach do?
Health coaches assist clients in determining where to begin and making tiny adjustments that increase over time. Coaches also have the tools and knowledge to assist clients in developing new habits and making long-term improvements. This is what distinguishes health coaches from other healthcare professionals: they are not only a source of information, but also a catalyst for change.
They assist you in setting objectives by assessing where you are on your health journey and what actions you are prepared to take. It's all about self-awareness. A health coach simply guides you through the process of putting the puzzle pieces together for yourself. You determine how to make the changes that will benefit your life.
Health coaching is really the juxtaposition of health information and behavior modification. Diet, lifestyle, and nutrition are all topics that health coaches are familiar with. They have a good understanding of how these factors affect the body, which helps them comprehend and empathize with their customers' health problems.
A Client-Centered Strategy
When working with clients, health coaches take a client-centered approach. Coaches are not experts in advising their clients on what they should do. Instead, they serve as partners and facilitators, assisting clients in taking action, developing strategies, and accomplishing objectives based on their ideas, interests, and experiences.
The emphasis is on assisting you in determining what is preventing you from achieving your health goals. Over the course of a few months, your coach will check in with you via email, phone calls, or in-person sessions. A health coach will ask you questions to get you thinking about how you can overcome obstacles during such conversations.
Health coaches can speak on health related topics
Health Coaches are responsible for motivating clients and assisting them in remaining positive about the health changes they are making. People sometimes wish to share these methods with a bigger audience, whether it's through a podcast, a video interview, or a presentation to a corporate group or workforce. Members of the audience may already understand what health coaching is and why they need to make a difference in their lives; all they need is a little help staying on track. Clients who are doing well and living healthy lives sometimes become trapped and unsure of how to move forward in their health journey. Others are unsure where to begin and have never made a health adjustment prior to meeting with a Health Coach. To accomplish the long-term health adjustments necessary for a healthy, happy life, all of these customers will require motivation and optimism.
What qualities should you look for in a health coach?
A competent health coach is someone who consistently:
Puts you in charge of determining what you want and how to get it realistically and step-by-step.
Respects you and your priorities without condemning or pressuring you to do things that aren't enjoyable or manageable.
Assists you in anticipating and overcoming challenges.
Aids in the identification of solutions you may or may not have explored previously.
Guides you through the process of developing problem-solving methods that you may use on your own as new goals and obstacles come in the future.
Credentials are required for qualified health coaches.
Health coaching is a diverse profession that takes both formal education and hands-on experience to master. There are numerous credible certifications available, as well as excellent practitioners with various degrees of training from reputable colleges and organizations. The Institute for Integrative Nutrition offers its own certification program and trains highly qualified health and wellness coaches.
Is Health Coaching Covered by Insurance?
In most cases, no – although within a few years, insurance reimbursements may be readily available through doctor recommendations. In 2019 The American Medical Association (AMA) began collecting data for category I approval and insurance reimbursements for national board-certified coaches. More people will have equitable access to this type of support and preventative treatment under Category I.
Health Coaches Improve The Future of Healthcare
By helping client's to achieve their health goals through the power of food and nutrition, active listening, goal setting, and other strategies specific to health coaching, health coaches are reinventing the healthcare system. While the average doctor's appointment lasts only eight minutes, a health coaching session lasts 50 minutes twice a month, allowing for a more in-depth discussion between Health Coaches and their clients. Health Coaches are clearly filling a critical gap between patients and doctors!
More doctors and medical practitioners are beginning to use Health Coaches as part of their long-term patient care plan, as they recognize the importance of diet, mobility, and other lifestyle aspects in general health. As more integrative health coaches collaborate with traditional medical treatment creating accessible connections for people seeking to adopt a healthy lifestyle, the future of healthcare will continue to improve.
Health coaching is a movement that's making the world a better place.
Call 732-908-6187 or Contact Me for a free discovery call to get started!